Dealing With COVID-19 On The Yard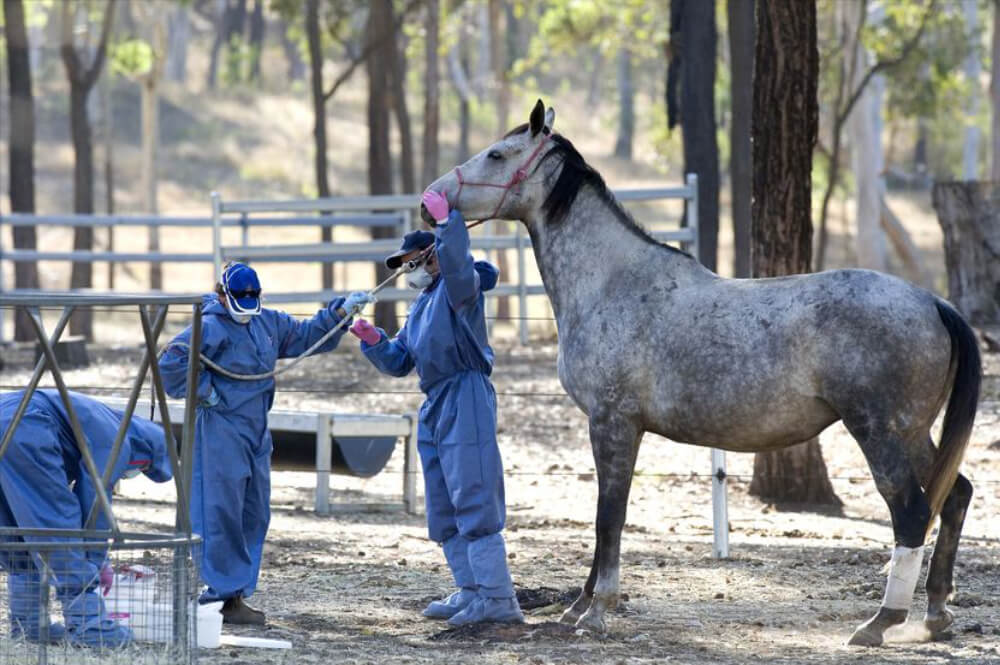 On the 12th of March 2020, it is estimated by the UK health officials that there are now five to ten thousand cases of undetected COVID-19 in the general public. With this in mind it now seems inevitable that COVID-19 will be affecting our lives in the coming weeks.
It is better to be prepared than caught short in a crisis. So, we have put together some ideas to ease the pending stress.
For The Yard Owner/Manager
(1) Utilise Youth
One saving grace of COVID-19 is that the younger generation are less affected by the symptoms of the virus, because of this it might be wise to start asking some of the younger members of the yard, and their horse-loving friends if they would be willing to be taken on as paid staff as needed.
Remember, many of your part liveries and DIY liveries may find themselves contracting the virus and self-isolating, this can last up to three weeks. Make sure you have enough young staff on standby to take on the extra liveries at a moments notice.
As a working yard owner and manager you may need to self isolate, make sure you have someone you can trust to arrange deliveries, waste disposal and organise staff if you can't be present at the yard.
(2) Reducing The Risk Of Virus Spreading On Your Yard
Reducing the risk of spread is difficult, but there are some little things you can do that could make a huge difference at the yard.
Reduce common touch points, take the lid off that swing top bin, wedge the canteen door open. The more you can reduce the need to open a door by hand, lift a dustbin lid, or switch a switch the less chance of live virus spreading between the members of your yard.
Sanitise The Rest, okay so you've reduced the number of places your customers need to touch in order to navigate round the yard, now you need to encourage your yard visitors to use antibacterial wipes on the points they can't avoid touching like the water taps.
2019 Novel Coronavirus (COVID-19) is a new strain of coronavirus. It is not yet available for commercial testing.

Given the structural similarities of the COVID-19 virus to the coronavirus strains tested previously (SARS-CoV, MERS-CoV, Human Coronavirus), and based on the evidence available to us, we would expect our Dettol products to be effective against the new strain.

This quote is taken from the Dettol Website
There are some big IF's in the sanitising suggestion above, but if those Dettol antibacterial wipes do kill COVID-19 as expected, and for example a person comes on your yard with the virus, uses the water tap, then the next person wipes the water tap with the antibacterial wipes as they use it, that person will of stopped a potential spread occurring from that tap on your yard.
At this point you may be thinking "this seems like a lot of over reacting", but it's really nothing more than popping a few packets of antibacterial wipes around your yard and asking people to use them as they go.
(3) Encourage Social Distancing
Although there are no official UK shut downs of public spaces at the time of writing this, it might help to encourage people to use open spaces to have a catch up, rather than in the cramped indoor room next to the vending machine.
---
For the Horse Owner
If your horse is on DIY or part livery at a yard, or just on your own land, the key is to plan ahead.
Either find someone you can trust ideally young and healthy who can take on the jobs you do to look after your horse, while you may be out of action.
Or make sure you are in a situation where you can pay up to three weeks of full livery at a moments notice. If your yard has planned correctly this should be a feasible option, but many yards may be short-staffed and reluctant to take on extra liveries, please take this into consideration and talk to your yard owner/manager to find out how prepared they are.
---
Closing Thoughts
All of the above suggestions should be carried out with legality in mind, we are not suggesting employing children illegally, but mobilising those in their teens and very early twenties who might find themselves with closed colleges and workplace shutdowns or just looking for work in general.
Additional Government guidance for businesses, employers, and employees can be found by clicking here.
Equine Nutrition