How To Alleviate Boredom In The Stable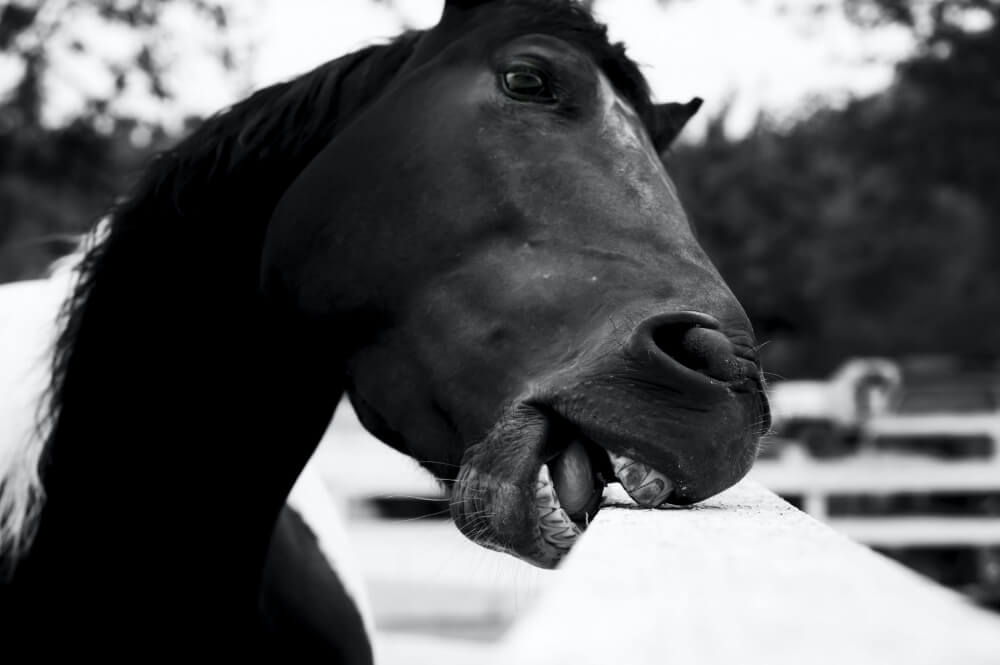 While your horse is on box rest and looking a little fed up in their stable, we have written some suggestions below to alleviate boredom, decrease stress and help your horse feel happier and content. Before using any of these ideas, always read the nutritional advice label on any treat packets. Making sure not to over exceed your horse's daily intake.
Stable Toys - There are numerous toys on the market, from treat balls where your horse can kick the ball around until a treat falls out for a reward. Hanging and wall licks, which your horse will enjoy coming in all different kinds of flavours. Depending on your horse's reason for rest and their injury, some stable toys may not be suitable for your horse.
Secret Stash - Hiding treats around their stable can alleviate boredom by making your horse hunt for them with their nose.
Multiple Choice - Splitting up your horse's daily intake of hay or haylage into numerous hay nets around your horses stable will allow them to choose which one they want to eat, creating natural foraging and independent choice. You can also do this with their feed buckets.
Fruit And Veg Kebab - Making a tasty kebab for your horse can be nutritious and delicious; adding carrots, parsnips, mint, apple or pear, the choice is yours. Hanging your treats on some string will deliciously entertain your horse.
A stable mirror
- Make sure it is specific for horses as glass can be dangerous. Stable mirrors are made of safe materials to prevent an accident. Using a stable mirror adds extra light to the stable and gives the horse something beautiful to look at (themselves).
Equine Nutrition