How To Protect Your Horse During The Summer Months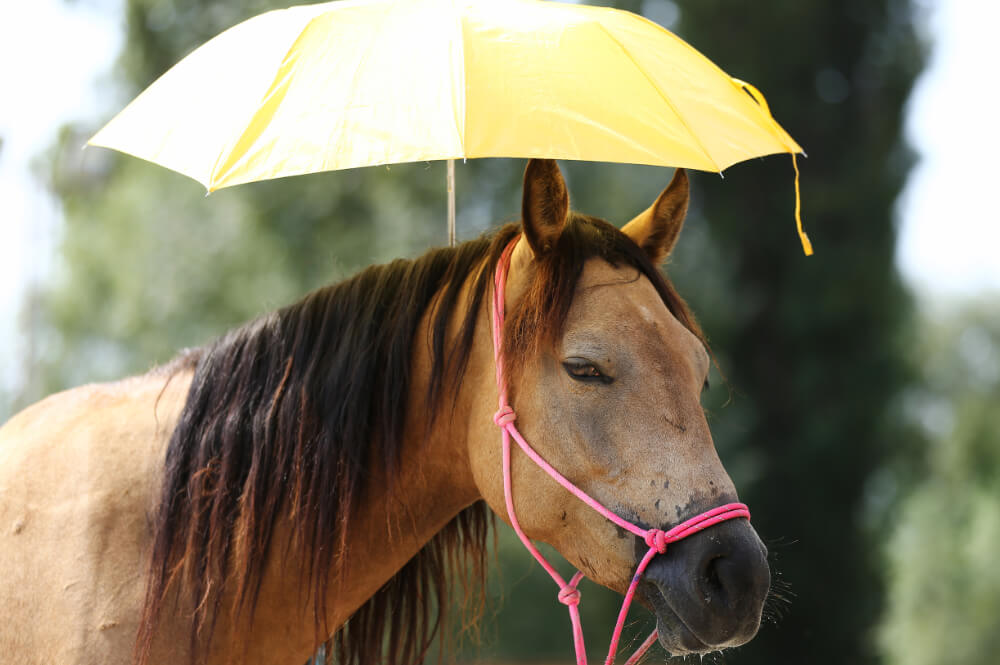 During spring and summer, temperatures can soar suddenly. We have some advice below on how you can help keep your horse cool, hydrated, safe and happy throughout the hotter months.
Hydration
In hot weather conditions, your horse can easily consume double their regular water intake. Always make sure your horse has access to a fresh, clean water supply at all times to prevent dehydration.
To encourage drinking, add a sweet flavour to your horses' water like apple juice or apple cider vinegar; you can also add extra water to their feed to encourage drinking more fluid.
Travelling
To keep your horse safe from the heat of the day while travelling:
Travel early morning, or prebook a stable at the venue and travel the night before.
Always bring water cartons with you, so your horse has access to drinking water.
Ensure plenty of ventilation for fresh air to keep your horse cool while travelling and stood in their trailer or wagon.
Choose The Best Part Of The Day To Ride
On hotter days, choosing early morning or an evening ride when the temperatures are cooler is safer for your horse and prevents him from overheating. Once finished your ride, you can cool him down with a good sponge bath and hose down.
Field And Stable Routine
If the temperature that day will be extremely hot, put your horse out early morning and bring him in before the temperature is at its highest.
If your horse's field routine is out through the day and stabled at night. On hotter days, if your field has no shelter or any shaded area for your horse to take cover from the sun, you could choose to stable him through the day and turn out at night. Make sure there is good ventilation in your horse's stable.
Hosing your horse down when coming in from the field will help cool him down.
UV Rays And Sunburn
During the hot weather, UV rays are high; you need to take action to protect your horse's skin and prevent any sunburn and skin damage.
To help prevent damage caused by UV rays, use a fly mask with a high UV ray protection rate to protect your horse's eyes, ears and muzzle area.
If your horse has pink skin, make sure you use a high factor sun cream to help prevent sunburn on sensitive areas like the nose, ears, ankles and any other exposed areas.
Equine Nutrition