Outbreak Of Equine Influenza February 2019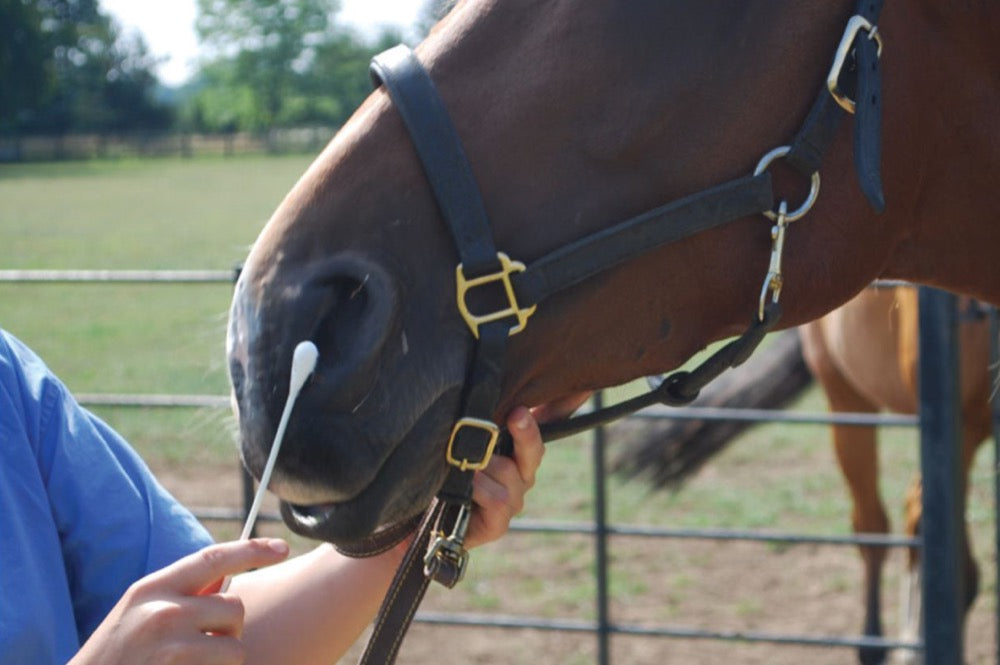 As you may be aware there has been an outbreak of equine influenza which has forced the cancellation of all British racing on Thursday the 7th of February 2019, dates are postponed until Wednesday 13th of February 2019 at the earliest after three horses tested positive for the virus. To help keep your horse safe we have listed below signs of equine influenza to look out for.
Signs of Equine Influenza
A very high temperature of 39-41C (103-106F) which lasts for one to three days.
A frequent harsh, dry cough that can last for several weeks.
A clear, watery nasal discharge that may become thick and yellow or green.
Enlarged glands under the lower jaw.
Clear discharge from the eyes and redness around eyes.
Depression and loss of appetite.
Filling of the lower limbs.
If your horse or any horses that you have contact with are showing any of these signs, contact your vet immediately. Strict hygiene and isolation procedures should be adhered too.
If you do not already have your horse or pony vaccinated it is advisable to get them done immediately.
For more information on how to keep a check on your horse's health, take a look at our "Checking Your Horse's Vital Signs" article.
Equine Nutrition