Ragwort - Know Your Stuff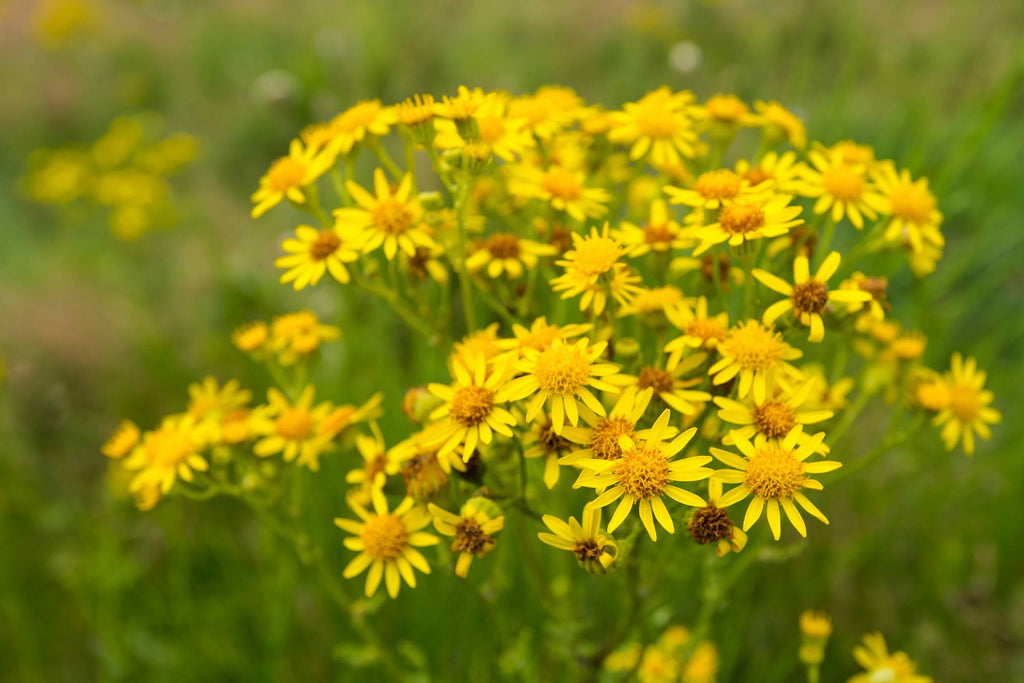 Ragworts (Senecio spp.) are poisonous weeds of which Senecio jacobaea is the most common. It is a wildflower native to Eurasia but now found throughout the world. Ragwort can also go by other names, in Ireland "benweed" and parts of the USA as tansy ragwort, or tansy weed, although its resemblance to the true tansy is superficial. It can become a major weed on waste or other uncultivated ground.
Ragwort is one of the most divisive plants in the countryside. It contains chemicals that are toxic to livestock, such as horses and cattle. Yet, conservationists say it's a native wildflower vital for pollinating insects.

The Appearance of Ragwort
Ragwort is a tall, erect plant to 90cm (3ft) bearing large flat-topped clusters of yellow daisy-like flowers from July to October. It has finely divided leaves with a basal rosette of deeply-cut, toothed leaves.
The Effects of Ragworts Poison
Ragwort is poisonous to horses, damaging the liver when eaten. The toxic effect builds up over time, causing irreparable damage. Your horse will get just as ill from eating small amounts of ragwort over a long period as it would do from eating a large quantity in one go.

How To Remove and Clear Ragwort Safely
The plant is usually a biennial (living only two years and flowering in its second year); its seeds lie dormant underground. Bringing the plant under control requires the removal of the plant annually for at least two years. Still, damage to the base of the plant can make the plant behave like a perennial (living indefinitely) as new rosettes are formed.
When removing ragwort by hand, always wear gloves and use a ragwort fork if available. Remove the root as leaving the root in the soil will give rise to new plants. Once you have removed all of the ragwort, place the ragwort in a controlled space to be burned.
There is also the option to use a herbicide to clear the ragwort. You may need to rest your ground, not allowing any livestock on for the number of weeks stated on the product's instructions.
Equine Nutrition