The Benefits of Using A Calmer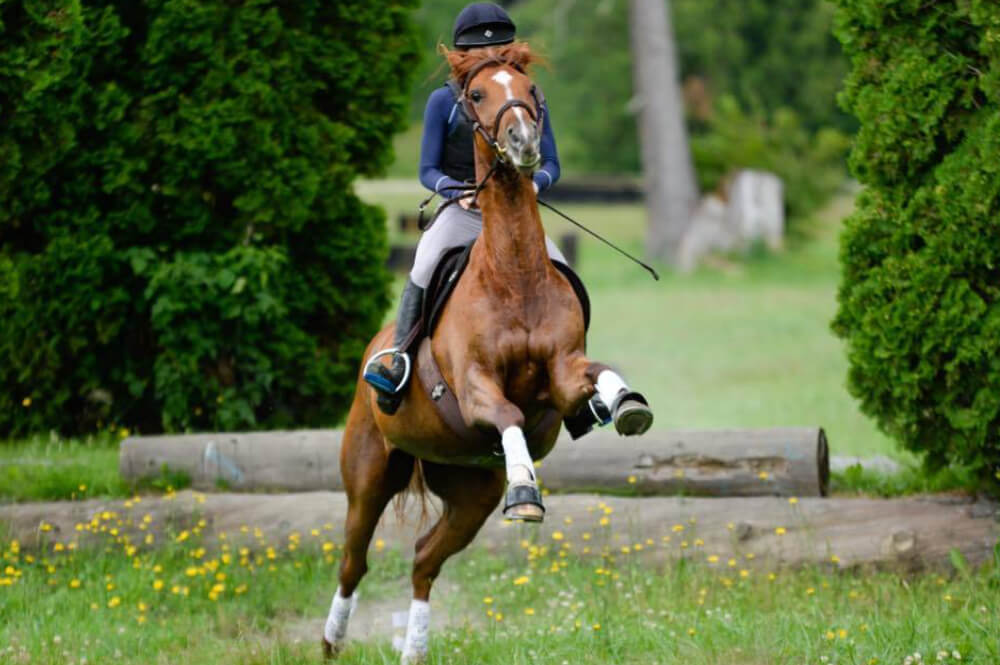 Using a calming supplement is beneficial to horses' that suffer from anxiety issues; anxiety in horses can appear in many forms:
While riding your horse, they may lack focus as they look for potential dangers, in the worst cases your horse may rear, buck, or bolt.
While leading an anxious horse will stand tall, become assertive, and in the worst cases, your horse may rear or attempt to bolt off.
When To Start Using A Calmer
If your horse is in perfect health but displays signs of anxiety in certain situations, a calming supplement will be beneficial. A good quality calming supplement will help your horse relax in their day to day routine, and in those situations your horse finds stressful.
What Makes A Good Calmer
Quality of Ingredients
The quality of each ingredient is of the utmost importance when choosing a good horse calmer, one example of this is the use of chelated magnesium over standard magnesium, giving better absorption means you need less in the feed with better results.
The Perfect Blend For Calming
Another key to calming success is getting the perfect ratio for calming, and not worrying about making the calmer cheaper.
If you look closely at some calming supplements, you will find that they reduce the amount of expensive ingredients and replace them with a cheaper alternative, this has no benefit to the customer although the product maybe cheaper it is generally less effective, and in some cases completely useless.
The Ingredients in Quiet Life Calmer™
Tryptophan (L) - L-Tryptophan is the crucial ingredient for a high-quality calming supplement. L-Tryptophan is an amino acid used by the body to make Serotonin, the chemical messenger known to reduce anxiety and stabilise mood.
Chelated Magnesium - Horses can become deficient in magnesium, through travelling, competing, hard work and also in winter when the magnesium in the grass has depleted; this can lead to stressing, spooking and challenging behaviour.
Saccharomyces Cerevisiae - Saccharomyces cerevisiae is a multi-functional ingredient, which contains naturally occurring B-vitamins including Thiamine. This B1 vitamin corrects nerve impulses helping to calm highly-strung horses.
Calcium Carbonate - Calcium carbonate is beneficial for its antacid properties; this helps to soothe any pre-existing gastric ulcer issues that often cause pain to a horse when ridden.
Click here to view Quiet Life Calmer
Equine Nutrition