The Benefits Of Using A Joint Supplement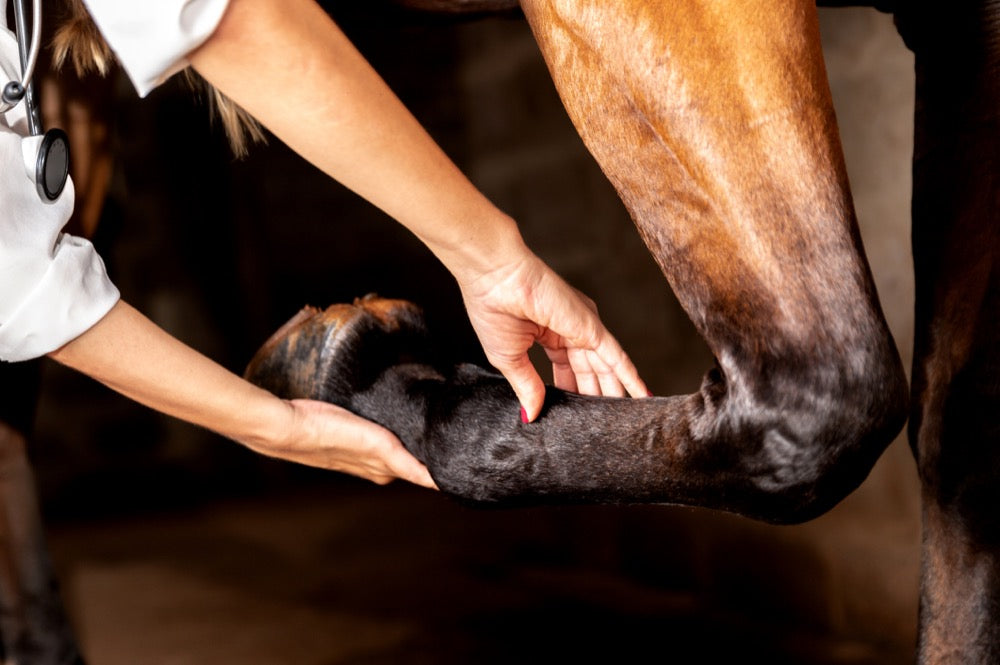 Horses are natural-born athletes; they can host careers from eventing, jumping, dressage, endurance, showing and hacking. These careers, plus the addition of ageing, can take a toll on your horse's joints and articular cartilage health; that is why it is best to ensure your horse has a healthy long, happy life by protecting their joint health from the start. Using a good quality joint supplement will help protect your horse and improve recovery time.
What Ingredients To Look For In A Joint Supplement.
Glucosamine HCl - is an amino sugar that forms the building blocks of the cartilage matrix. It is used by the horse's body to build tendons, ligaments, cartilage, and synovial fluid. Glucosamine HCl is used by the horse's body to help maintain articular cartilage and joint function and is vital to keep cartilage healthy and functioning correctly.
MSM - (methyl sulphonyl methane) - is an organic form of sulphur, a crucial building block to support joints, muscles, ligaments, tendons, and the immune system. MSM is also a necessary component for the production of collagen. An essential mineral in the synthesis of vitamins and compounds that assist with joint lubrication and cell maintenance and has antioxidant properties.
MSM helps to support normal inflammatory responses as a form of sulphur. It is also necessary for the integrity of the hoof wall by bonding protein strands in the hoof.
Chondroitin Sulphate - works in synergy with glucosamine and hyaluronic acid to help maintain cartilage composition and joint function.
Hyaluronic Acid - An essential component of cartilage and helps to promote optimum joint lubrication. Hyaluronic acid acts within the joint capsule to support the joint and aids shock absorption.
Hyaluronic acid is a major component of synovial fluid and is necessary to maintain the fluid's viscosity. Synovial fluid keeps the cartilage that cushions the bone ends soft and slippery so that the bones don't grind against each other. For maximum benefit, hyaluronic acid should be given in conjunction with glucosamine to help absorption.
When Should I Start Using A Joint Supplement?
Using a joint supplement from the start will help your horse maintain good joint health throughout its life, reducing the risk of injury.
Equine Nutrition